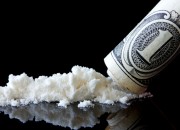 Possession of Cocaine Attorney in Union County, New Jersey
Cocaine is one of the most popular recreational and party drugs in New Jersey and throughout the tri-state area. However, if you are found in possession of coke your night will go from good to bad very quickly. Simple possession of cocaine, no matter how small the amount, is a third degree felony under NJSA 2C:35-10. In reality, a large amount of the cocaine charges we handle involve minimal amounts the drug, usually left over from the night before. As founding attorney, Will Proetta, Esq., has handled thousands of criminal and municipal charges over the years including numerous cocaine cases. Our office defends clients for cocaine charges throughout New Jersey including Elizabeth, Scotch Plains, Rahway, Kenilworth, Cranford, and Roselle. If you would like to speak with an experienced cocaine defense lawyer please contact our Cranford office for a free initial consultation at (908) 838-0150.
2C:35-10 New Jersey Cocaine Possession Statute
The New Jersey law for possession of cocaine is listed below, in pertinent part, for your convenience.
a. It is unlawful for any person, knowingly or purposely, to obtain, or to possess, actually or constructively, a controlled dangerous substance or controlled substance analog, unless the substance was obtained directly, or pursuant to a valid prescription or order form from a practitioner, while acting in the course of his professional practice, or except as otherwise authorized by P.L.1970, c.226. Any person who violates this section with respect to:
(1) A controlled dangerous substance, or its analog, classified in Schedule I, II, III or IV other than those specifically covered in this section, is guilty of a crime of the third degree except that, notwithstanding the provisions of subsection b. of N.J.S.A. 2C:43-3, a fine of up to $ 35,000.00 may be imposed;
As mentioned above, possession of cocaine is a third degree indictable offense. Therefore, if you are convicted you will face 3 to 5 years in state prison and be subject to penalties such as probation, community service, mandatory drug counseling, loss of your driver's license, and thousands in fines. Additional penalties will apply if are charged with any of the following, including:
Diversionary Programs for NJ Cocaine Charges
If you are a first-time offender charged with cocaine possession in New Jersey, there are several diversionary programs that may be available to you. For instance, the Pre-Trial Intervention Program offers individuals with no prior criminal record an opportunity to have their charges dismissed by completing a period of probation. Additionally, the New Jersey Drug Court Program offers rehabiltation and treatment for drug offenders charged with non-violent crimes like possession of cocaine. It is important to know and understand all of the legal options available to you before deciding how best to handle your cocaine charges. Our experienced criminal defense lawyers will develop a customized plan to specifically address the circumstances of your case.
Elizabeth NJ Possession of Cocaine Attorney
Since cocaine charges are a felony, the case will be handled by the County Prosecutor's Office in the Superior Court. Before being assigned to a trial team, most cases will be sent to Pre-Disposition Conference "PDC." Having an experienced criminal lawyer present at your PDC can greatly increase your chances of having the charges significant downgraded and remanded to municipal court or help secure your admittance into a diversion program such as Pre-Trial Intervention where the charges will be dismissed upon successful completion. Proetta & Oliver is exclusively committed to providing our clients with defense for criminal and municipal court charges including cocaine possession throughout New Jersey including Linden, Belleville, Westfield, Hillside, Springfield, Union Twp, and Summit. To learn more about how we can help you contact our office at (908) 838-0150 for a free initial consultation with a cocaine defense attorney.